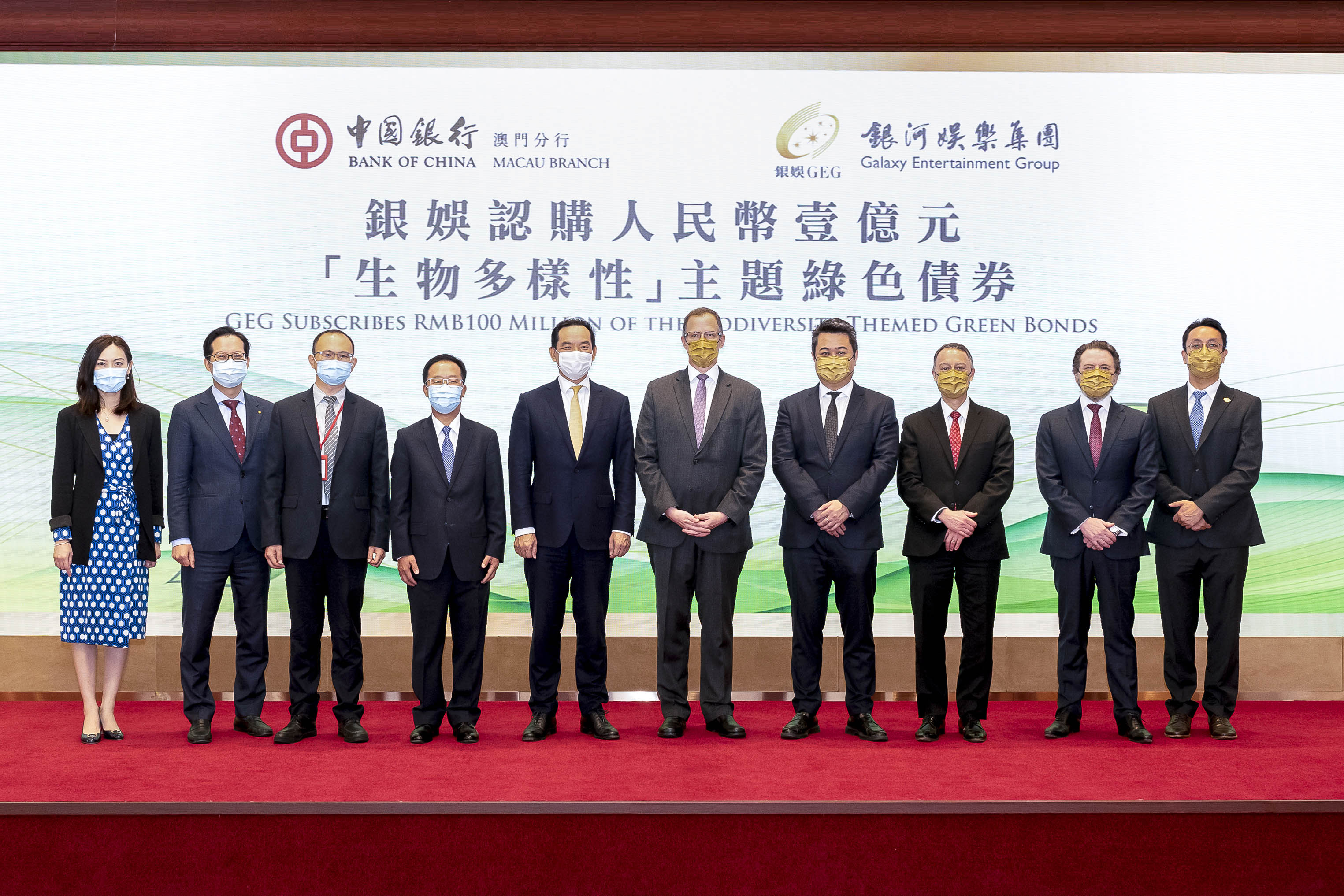 Galaxy subscribes for 100 million RMB to BOC "green bonds"
Galaxy Entertainment Group said it invested 100 million RMB (125 million MOP / 15.6 million US dollars) in "green bonds" issued by Bank of China Limited, Macau branch.
The bank listed MOP 1 billion in biodiversity-themed green bonds maturing in 2021 and September 30 through the local exchange Chongwa (Macao) Financial Asset Exchange Co., Ltd. (MOX).
The issue has been described as Asia's first biodiversity-themed green bonds and "the world's first biodiversity-themed green bonds issued by a financial institution with third-party verification."
The bonds have been listed in both Macau and Hong Kong, with GEG pointing out that this is another measure that supports the diversification of Macau's economy through the development of its financial market.
The game dealership has also already underwritten HK $ 100 million in SME-themed COVID-19 impact mitigation social bonds also issued by BOC Macao early last year.
"GEG has maintained close contacts with BOC Macao and explored with them various proposals that support the sustainable and environmentally friendly development of the company. With this subscription and BOC Macao's experience in the emerging CSR financial market, GEG hopes to support the green finance strategies outlined in the country's 14th five-year plan, advance Macao's financial development, and promote the green industry and diversification of Macao, "the group said. .