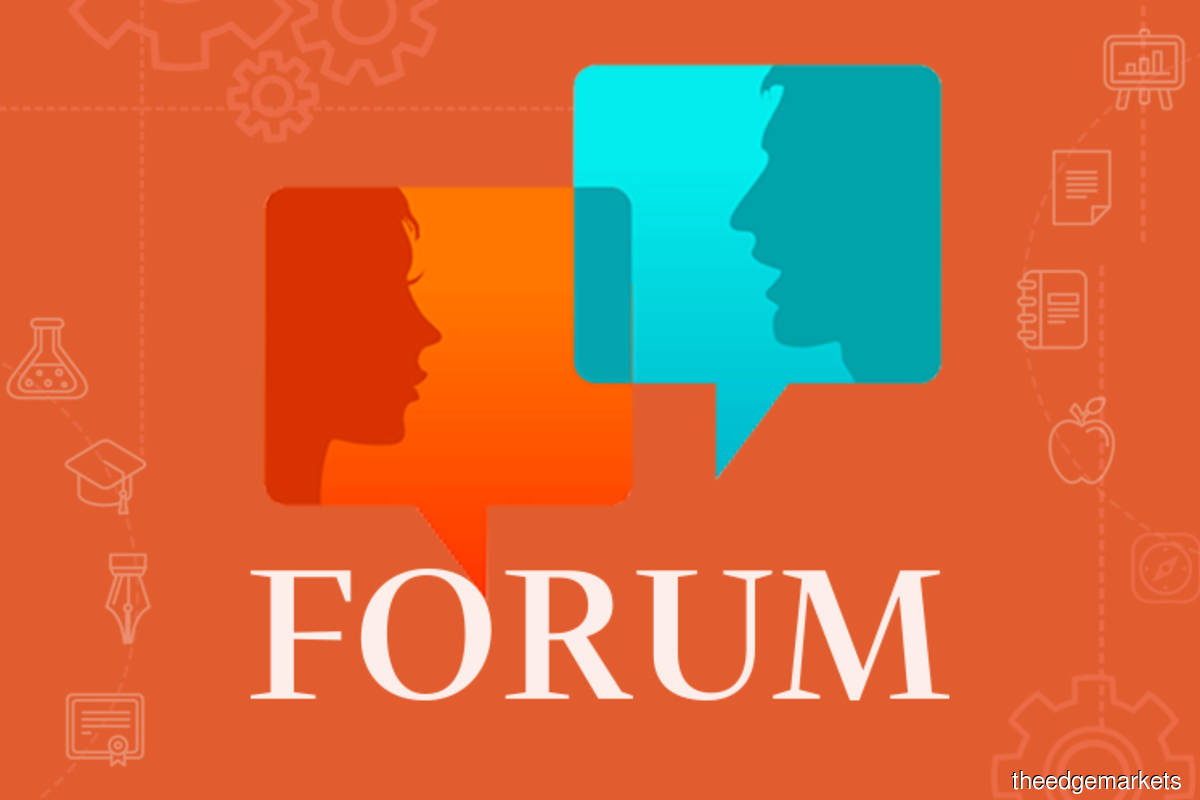 Alternative views: Genting HK liquidation marks the start of a new era for Lim
It's easy to see why gambling tycoon Tan Sri Lim Kok Thay decided to put Genting Hong Kong Ltd (Genting HK) into liquidation.
Under pressure from creditors, including financial groups in Germany, and operating under uncertain conditions due to the pandemic, it is easier to opt for voluntary liquidation. This would give the tycoon much-needed space and time to shore up the cruise industry.
At first glance, Genting HK's filing for bankruptcy in the Bahamas and for shipyards in Germany may suggest that Lim's game is over. But in reality, it's far from over for the 70-year-old tycoon, who is one of the richest men in Asia.
In fact, it's the beginning of a new era for him, where he gets to woo his creditors with a new deal. As things stand, they may not have many options to maximize their recovery besides considering what Genting Group's majority shareholder has to offer.
Genting HK has assets of over US$5 billion (RM21 billion), which is double its defaulted loans. So if anyone expects struggling sales of Genting HK's fleet of assets, it's unlikely to happen.
Lim's passion for cruise ship entertainment and gaming dates back to the early 1990s. The group had sold its stake in a casino in the Caribbean and Lim wanted to invest the money in Carnival Corporation Ltd.
Her father, the late Tan Sri Lim Goh Tong, did not like cruises. Carnival has become the world's largest cruise operator with a market capitalization of US$22 billion, more than five times the valuation that Genting Bhd commands today.
In 2000, Lim led the takeover of Norwegian Cruise Line (NCL), which Genting HK then sold in stages beginning with a 50% stake to private equity groups in 2008. Private equity firms listed NCL in 2013 at a valuation of $3.4 billion. .
Genting HK raked in more than $1.5 billion from the eventual sale of NCL shares, prompting the group to take over the German shipyards in 2016 for 230.6 million euros ($1.1 billion). RM at the time). Genting HK Group Chairman Colin Au said the acquisition of the shipyard was aimed at ensuring that Genting HK had control of cruise ship manufacturing when demand was high.
But the pandemic has hit the cruise industry the hardest, and German shipyard ownership turned out to be Lim's Waterloo and Genting HK. To keep the business afloat, Genting HK needs to increase its borrowing.
German authorities and financial institutions had demanded additional terms, including guarantees from Lim as majority shareholder of Genting HK, in exchange for granting additional credit lines. The guarantee should have come from Lim and a few members of his family.
Since Genting HK could not meet the demands and the Germans had not provided the financing, its wholly owned shipbuilding subsidiary MV Werften Holdings went into liquidation. Developments in Germany caused Genting HK's borrowings to cross default in the amount of US$2.8 billion.
Genting HK has filed for provisional liquidation in the Bahamas and appointed liquidators to complete an orderly restructuring aimed at
position the company as a going concern. The company said this could involve compromising or disposing of certain assets to maximize shareholder value and returns for creditors.
Most of the group's existing activities will cease during this liquidation period. Only certain activities such as those of Dream Cruises would continue in order to protect core assets and maintain the value of the group.
Unlike Star Cruises and Crystal Cruises ship brands which are wholly owned by Genting HK, Dream Cruises ships are 35% owned by private equity funds. Genting HK only owns about 65% of Dream Cruises, which has three ships in operation and two more under construction in Germany.
Lim owns 75% of Genting HK through Golden Hope Ltd, which is the trustee of Golden Hope Unit Trust. Lim and some
his family members are beneficiaries of the trust, meaning they are heavily invested in the cruise business the tycoon runs with Au.
The best part of the liquidation of Genting HK is that it owns assets in the form of ships, planes, land and shipyards in Germany. Based on figures from its 2020 annual report, the estimated recoverable amount from German cruise ships, aircraft and shipyards is over $5.7 billion.
The group's total borrowings at the end of June last year amounted to $3.9 billion, of which the default amount is around $2.8 billion.
The recoverable amount shown in the annual report is obtained after taking into account the possibility of lower revenues, lower profitability and the delayed start of its cruise operations until the end of this year.
Given the size of the assets, the task of the liquidators should be simple because the value of the assets to be recovered is significantly higher than that of the loans. But in reality, it will not be an easy process as pricing ships and finding suitors is essential.
Moreover, the liquidation of Genting HK was initiated by the company itself and not by its creditors. As such, the assets cannot be sold at depreciated prices.
The price of each of the ships will be difficult to determine. Even the Global Dream ship, which is 75% complete, has an estimated price tag of US$1.8 billion.
As for the suitors, they are not numerous because of the hardness of the job.
First, almost all cruise lines have prepared, paying up to 11.5% coupon for debt securities. Yields on debt securities are so high that these securities are considered junk bonds. With the
pandemic persists, few have the financial strength to acquire more assets.
Second, there is so much uncertainty in the cruise industry. The landscape has changed, with customers preferring shorter cruises with fewer people on board. Genting's vessels, on the other hand, are designed to accommodate large numbers of passengers to achieve better economies of scale.
For example, the Global Dream is designed to accommodate a record number of 9,500 passengers, with 2,200 crew members. By comparison, the second-largest cruise ship can only carry 6,680 passengers.
Finally, 90% of cruise activities are dominated by three companies based in the United States which operate in the Americas, North America and Europe. These companies have not ventured into Asia due to the different landscape and customer demands in this market.
In comparison, Genting HK cruise ships are designed for Asian cruises where the climate is warmer, cruise days are shorter and some passengers tend to spend more time on onboard slot machines than others. thing.
Now that the liquidators have been appointed, there will be a long period of negotiations between the creditors and the liquidators. There might be a divestment of some assets but overall the company should remain intact without too many changes for shareholders and management.
This has happened before when creditors were at the mercy of too-big-to-fail corporations.
For example, the Lion Group's battle with its creditors dates back to the 1998 financial crisis. The creditors could not take control because there was no entity willing to take over the core assets. Creditors didn't have many options and had to let the owners dispose of the assets over time.
Until today, its assets are still in the process of being divested, but the main steel manufacturing plants are still owned by the group.
---
M Shanmugam is editor of The Edge