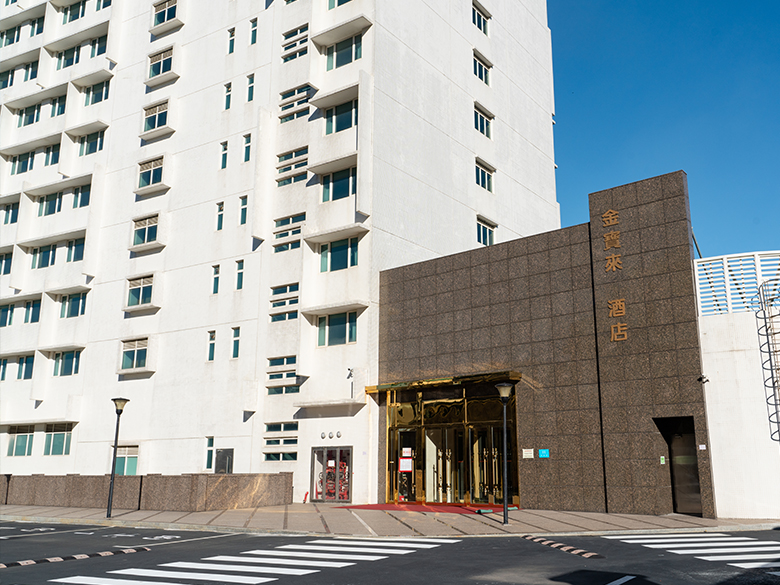 Quarantine for Hong Kong arrivals only permitted at Treasure Hotel from Feb. 25, all other bookings are canceled
Health authorities announced that due to the progress of the pandemic in Hong Kong from Feb. 25, all people entering Macao from neighboring SAR will only be allowed to quarantine at the Treasure Hotel.
Reservations at other medical observation hotels from Feb. 25 made by anyone traveling from Hong Kong will be canceled and must now be rescheduled to the Treasure Hotel, a statement released at 7:00 p.m. revealed.
Since late last year, the Treasure Hotel has been listed as a special isolation location for anyone entering the city from overseas, whereas previously arrivals from Hong Kong, Taiwan or Mainland China areas deemed high risk were permitted to quarantine at Pousada Marina Infante, Grand Coloane Resort or Regency Art Hotel.
However, as the pandemic situation worsened in Hong Kong and more and more SAR residents opted to return to Macau, local authorities struggled to find available rooms for each entry from from the neighboring town.
As of the end of last week, a total of 1,042 people are currently under medical observation, including 274 at designated medical observation hotels, 570 at self-selected medical observation hotels and 198 at the observation hotel. medical specialist Treasure Hotel.
A total of 40 university students from Macau currently stranded in Hong Kong who wanted to return to the city were taken to the Treasure Hotel on February 17 and 18, as available reservations would not allow them to return until late March.
Hong Kong today confirmed a further 6,211 cases of Covid-19 with a senior official warning that daily infections had risen 64 times from the start of the month.
All Hong Kong residents will be universally tested for Covid-19 next month, with chief executive Carrie Lam announcing today that all schools – which will be used as places for testing, isolation and vaccination – would start their vacations from the beginning of March until April 18.
Arrivals from Hong Kong must currently complete a 14-day quarantine followed by a 7-day health self-management period.
People who have been in Hong Kong and Taiwan within 21 days prior to entry will also not be allowed to enter mainland China via Macao SAR during the health self-management period.