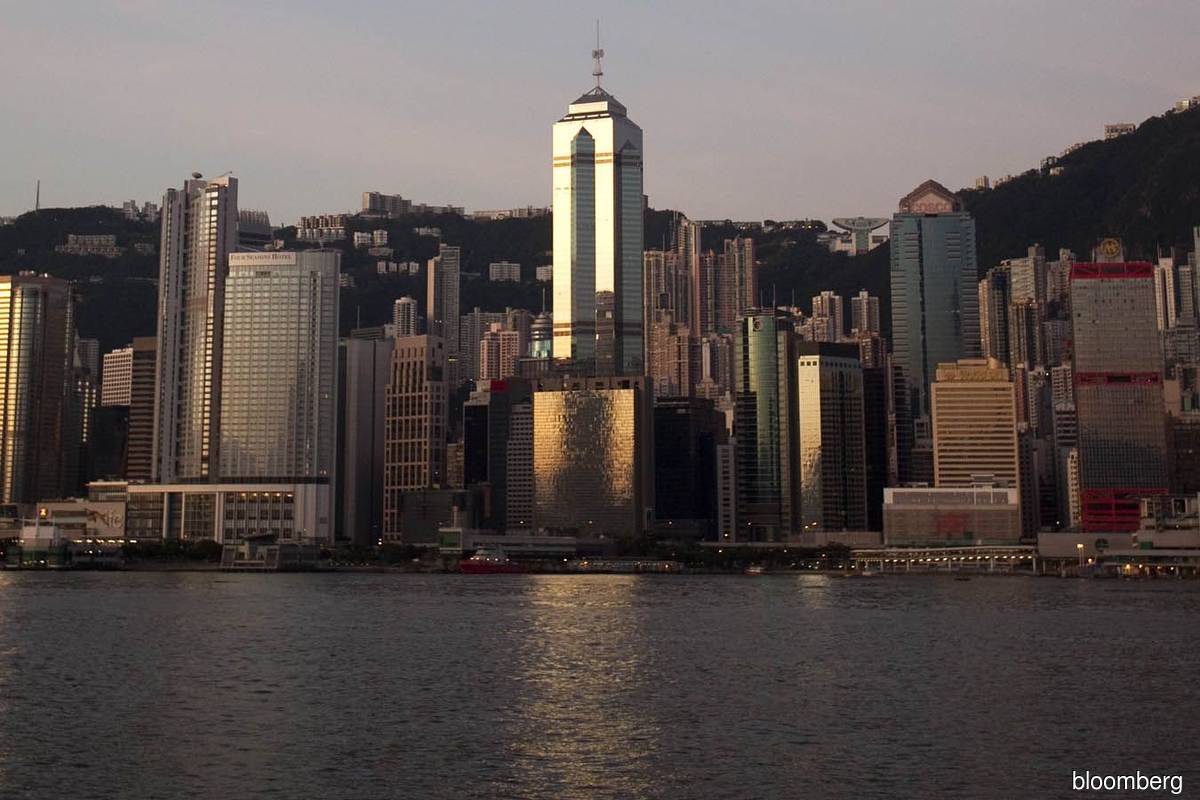 Short sellers target HK ahead of lockdown: What to watch out for in China
HONG KONG (March 1): Betting against Hong Kong's future as an international financial center has become a priority.
In the stock market, short selling turnover as a percentage of total equity trades is at an all-time high of 16%, based on the 50-day moving average. Short-term interest in the iShares MSCI Hong Kong ETF hit 17.3% of shares outstanding, near the highest level in IHS Markit data dating back to 2006. The Hang Seng index fell on
Tuesday set for its lowest close in nearly two years.
Residents sell their assets in local currency. Yuan deposits in Hong Kong jumped 18% in January from the previous month to a record 1.1 trillion yuan, according to HKMA data released on Monday. This is the largest percentage increase in more than a decade. The Hong Kong dollar has fallen to its lowest level since 2019 against the greenback, and at least one strategist predicts the currency will depreciate at the low end of its trading band this year.
Expatriates and locals are fleeing in increasing numbers.
Hong Kong recorded 21,991 net departures last week, the most since the start of the pandemic, according to government data. More than 10% of European Union citizens living in Hong Kong have left the city in the past year, according to the EU. Strict travel restrictions mean flights from Hong Kong are the lowest in two decades.
It's no surprise that pessimism about city governance is growing. After two years of onerous restrictions aimed at keeping Covid out of town, residents are now facing an out-of-control outbreak of Omicron. Hong Kong reported a record 34,466 new cases and 87 deaths on Monday. The government's inability to vaccinate the elderly means the death toll is rising rapidly.
Authorities are now planning to put the city on lockdown for days while forcing citizens to get tested later this month, according to local reports, despite repeated denials that a lockdown was on the table. The cost to already struggling businesses will be high, as economists cut their forecasts for the national economy.
Bank of America expects Hong Kong's economy to contract 1.1% in the first quarter from a year earlier. Analysts cut their 2022 growth forecast to 1.6% from 2.2%, with a downside scenario of 0.2%, and predict the Hong Kong dollar will hit 7.85 – the low end of its trading strip – by the end of the year, according to a memo dated Tuesday.
Until the city clarifies when and how it plans to open up to the rest of the world, betting against Hong Kong should remain a popular trade.