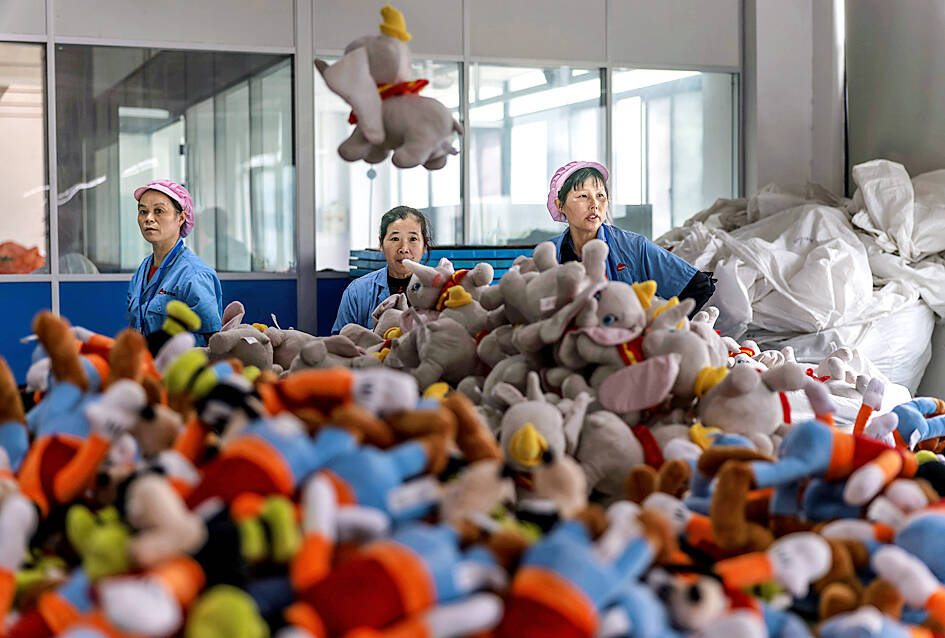 Asian markets fall ahead of US jobs report
Asian stock markets were mostly lower on Friday ahead of U.S. jobs data that could bolster the U.S. Federal Reserve's plans for bigger interest rate hikes to calm the surge in the economy. inflation.
Shanghai advanced, while Taipei, Tokyo, Hong Kong and Seoul retreated.
Investors were eagerly awaiting last month's U.S. hiring data to see how the economy reacted to the previous four hikes to calm inflation that is at its highest level in four decades.
A strong reading would give arguments to Fed officials who say higher interest rates are needed to slow economic activity and reduce upward pressure on consumer prices.
If more than 300,000 jobs were added, it "could likely further strengthen the trend" for a rate hike as large as 0.75 percentage points at this month's Fed meeting, Yeap Jun Rong said. (葉俊榮) of IG in a report. That would be three times the Fed's usual variation range.
On Friday, the TAIEX fell 128.82 points, or 0.87%, closing the day's low at 14,673.04 after hitting a high of 14,817.40. Revenue totaled NT$231.11 billion (US$7.56 billion).
In Tokyo, the Nikkei 225 fell 0.04% to 27,650.84 points, down 3.46% for the week, while the broader TOPIX fell 0.27%, posting a 2-point drop. 5% for the week.
Hong Kong's Hang Seng index fell 0.74% to 19,452.09, taking its weekly loss to 3.56%.
The Shanghai Composite Index gained 0.05% to 3,186.48 points against a weekly loss of 1.54%.
China on Thursday ordered most residents of Chengdu, a western city of 21 million, to stay at home following an outbreak of COVID-19.
The region is recovering from power rationing after a drought that depleted hydroelectric dam reservoirs, but economists said earlier the effect on the national economy is expected to be limited as the region's industrial output only accounts for only a small portion of China's total.
South Korea's KOSPI fell 0.26% to 59,032.82 points, while posting a weekly loss of 2.89%.
Sydney's S&P/ASX 200 fell 0.25% to 6,828.7 points, posting a 3.88% decline for the week, while India's SENSEX rose 0.06% to 58,803.33 points, but was down 0.05% for the week.
Additional reports by Staff Writer, with CNA
Comments will be moderated. Keep comments relevant to the article. Remarks containing abusive and obscene language, personal attacks of any kind or promotion will be removed and the user banned. The final decision will be at the discretion of The Taipei Times.