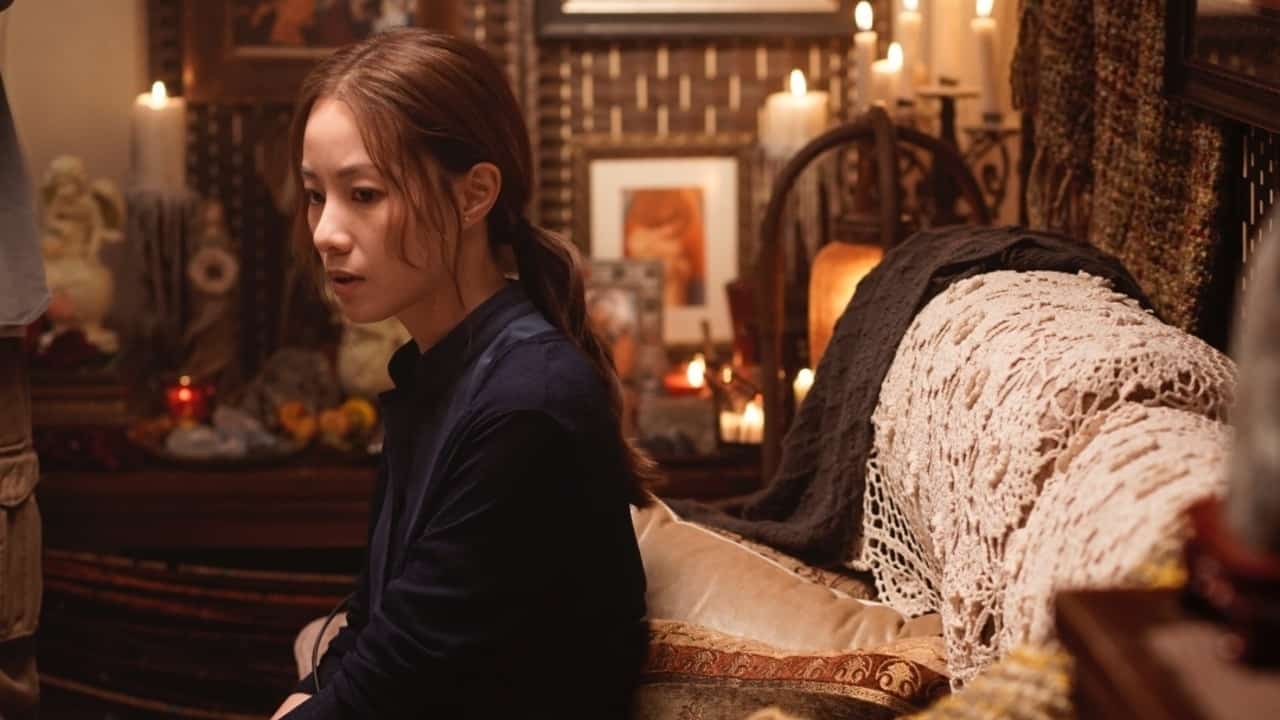 Asian Cinerama in Jakarta for the first time
Glenn Chan's SHADOWS will open the program, the lineup includes Hong Kong hit films CHILLI LAUGH STORY and TABLE FOR SIX.
The Academy of Asian Film Awardsin collaboration with Bali International Film Festival (Balinale)with the financial support of Create Hong Kong and Film Development Fund, we are honored to present our flagship cinematic roadshow – Asian Cinerama in Jakarta for the first time. We bring together six Hong Kong films across a variety of genres to showcase the rich and dynamic creativity of contemporary films produced in Hong Kong.
The program – Asian Cinerama – Hong Kong Focus – will run from Thursday September 15 to Sunday September 18 at Plaza Indonesia XXI, Jakarta. It will open with Glenn Chan's directional debut, SHADOWS, a breathtaking psychological thriller featuring an outstanding ensemble cast. The film is about the evil that is subconsciously embedded in our minds and the terrifying consequences that follow when evil is unleashed. The film was hailed as "one of the best films of the year". The film's producer and screenwriter, Mani Man, will be on hand to meet the audience and hold a Q&A after the screening.
"It is a great honour," said director Glenn Chan, "that SHADOWS has been chosen by the Bali International Film Festival as the opening film for the Asian Film Awards Academy's Asian Cinerama, in Jakarta. It was both exciting and overwhelming to direct a Hong Kong film like my directorial debut. Exciting because so much of my childhood was spent watching old classic Hong Kong movies. Now I can make one."
"We are delighted that producer and screenwriter Mani Man is opening the Asian Cinerama program with her film SHADOWS, and hosting a filmmaker seminar on topics ranging from film financing, co-production and initiatives to nurture local talent." , said Balinale Founder and Executive Director, Deborah Gabinetti.
Ms. Man is also Deputy General Manager of MM2 Entertainment Hong Kong, a leading entertainment and multimedia content company with regional offices in Kuala Lumpur, Taipei, Singapore, Shanghai, Beijing and the United States.
"It's very exciting to travel to Jakarta with my latest film SHADOWS," said Mani Man. "I'm so looking forward to meeting audiences in Indonesia and taking this opportunity to meet local filmmakers. I hope everyone enjoys our film and thank you Bali International Film Festival for bringing me here.
In addition to this, the program includes the hit comedy Chilli Laugh Story, which topped the Hong Kong box office when released in July; writer-turned-director Sunny Chan's impressive follow-up chart for Six after Men on the Dragon in 2018; the highest-grossing Hong Kong film of 2021, Anita, the biopic of the late canto-pop queen Anita Mui; Madalena, from Macau-based director Emily Chan, stages a painfully humanistic love story between two wounded souls.
The roadshow will end with Raging Fire, the latest feature film directed by the late veteran Benny Chan, won Best Picture and Best Director at the 40th Hong Kong Film Awards with excellent performances from action superstar Donnie Yen and co-star Nicholas Tse as the cold-blooded villain. All movies are presented in original Cantonese/Mandarin with Indonesian and English subtitles.
Over a thousand moviegoers and industry professionals are expected at the 4-day program specially designed to entertain a wide variety of audiences with a combination of thriller, action, drama and family comedy. Asian Cinerama is the first collaborative event on the Balinale 2023 Route.
We would like to express our sincere gratitude to the Balinale for hosting the Asian Cinerama with us and to our financial supporters for making it possible. We will continue to work with Asian filmmakers to promote and recognize outstanding Asian works, as well as to develop interest in Asian cinema among industry and audiences in Asia and beyond.
­